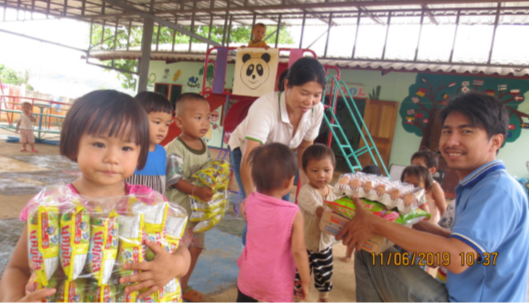 To the good-hearted person, Carol Foo
Every Tuesday, on their way to the northern border, the Rejoice pick-up truck can be seen making a small detour, to deliver essential provisions to Mae Ho day care nursery.
The nursery is situated to the south of Chiang Dao town.
In 2015 the Thai government decreed that children under the age of 3 years should not be in a day care but at home looked after by their mother.