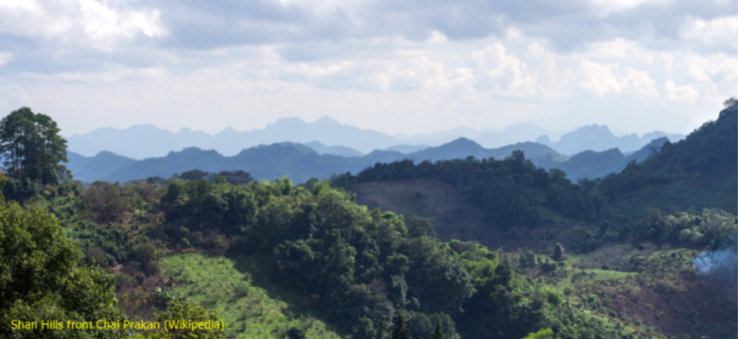 Chai Prakan: Lahu Village (Education and Prevention)
One of Rejoice's objectives is to reach out to as many new people living with HIV as possible. To this end Rejoice has begun networking with the HIV healthcare workers at Chai Prakan Hospital. On Saturday 9th of April, Rejoice and the healthcare workers were invited by Plan International, to help organise an Education and Prevention meeting in a remote Lahu village, Huay Nam Dip. The village has a population of about 250 agricultural workers and their families living in 60 houses. It is situated close to the Myanmar border opposite Shan state. The village is not connected to the Electricity Grid but utilises small solar power cells to pump water and it is very difficult to reach the village especially in the rainy season.
A major concern for the hospital is the increase in infections among the Lahu Hill Tribe teenagers especially at the time of the Lahu New Year. The celebrations last for 3 days and there is much love making between the youngsters. Because of the stigma of HIV many do not disclose their HIV status with the result that the virus is easily transmitted. The solution to this is difficult, since the status of person is often only known to themselves and the health care workers, who endeavour to persuade the person to use condoms, often without much success.
The meeting attempted to redress this situation. Since the meeting was 'open to all', people of all ages attended and it was necessary to split the people into appropriate groups. The meeting was very informal with dancing and games accompanying the more serious aspects of reproductive health and HIV transmission and prevention. Communication was difficult since the Lahu speak their own language and many, especially the older members, do not understand Thai, although some of their children can speak Thai which they learn in the local school.
Read more about the Lahu and other hill tribes in Northern Thailand