Education and Prevention at the Myanmar border
On 15th December Rejoice made "Education and Prevention" presentations at two schools in Mae Ai. A total of 158 children attended the meetings.
1) Baan Pangtonduea School, Mae Ai District on the Myanmar border
Multi ethnic school;
approx. 60% Tai Yai
approx. 20% Lahu
approx. 10% Thai
approx. 10% other (Lisu, Akha)
Age range between 13-15 years a total of 70 students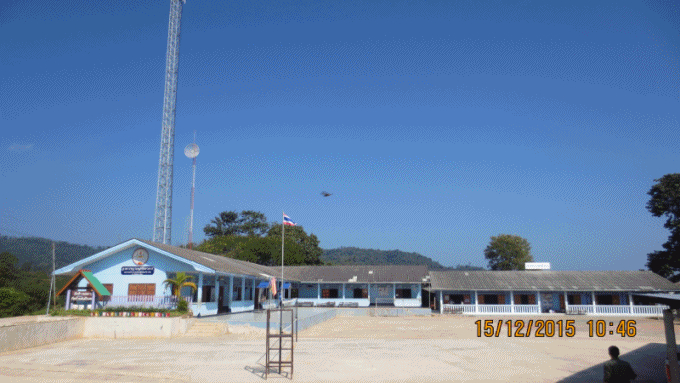 The presentations were given by Rejoice, 2 HIV healthcare workers from Mae Ai Hospital (Deang and Loy) and Mon, a healthcare worker from Chaiprakan Hospital
Meeting consisted of general introductions followed by the video series "Up to Me" provided by NGO Plan International. The session lasted about 2 and a half hours. Snacks were provided during the intervals between videos and small prizes were given to students who answered questions correctly. Rejoice provided lunch for the healthcare volunteers.
The meeting was well received by the students and the teachers. The teaching staff were very pleased and asked if we would be able to repeat the meetings each year.
……………………………………..
After lunch a presentation was made at the second school some 30 minutes drive from the the first school.
2) Chotikunakasem Baan Muangngam School, Tha Ton Mae Ai District
Multi ethnic school consisting of Karen, Lahu, Akha, Lisu, Tai Yai and only about 2% Thai. Because of the long distance from school, many students sleep at the school during weekdays and go to their various homes at weekends. Most of their parents work as farm agricultural labourers.
Age range 13-15 years and a total 84 students.
The same presentation as described above was given at this school.