Lisu Health Care
Nong Khaem is a remote Lisu hill tribe village. Together with the HIV volunteers from Chiang Dao hospital and local village volunteers an "Education and Prevention" event was held at Nong Kaem school.
Although everyone was welcome to attend, the main target of the meeting was to bring together as many youths as possible to teach on the risks of HIV, modes of transmission, safer sex techniques and reducing the stigma of the disease.
This was achieved, in part, through informal discussion and a simple "bleach, water and litmus paper" experiment of how easily HIV can be transmitted.
The overall objective of the meetings was to reduce unwanted pregnancies and to educate youth, so that they are aware how HIV and other sexually diseases are transmitted and how they can be prevented.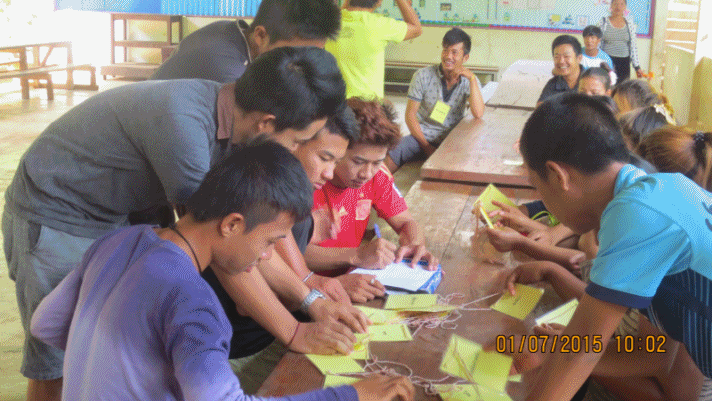 The series of pictures above were taken during the meeting in Nong Khaem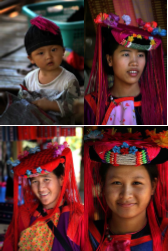 The Lisu people are a Tibeto-Burman ethnic group who inhabit mountainous regions of Burma (Myanmar), southwest China, Thailand, and the Indian state of Arunachal Pradesh. (Wikipedia).
Approximately 55,000 live in Thailand, where they are one of the 6 main hill tribes. They mainly inhabit remote mountainous areas.
The Lisu are believed to have originated in eastern Tibet. Research done by Lisu scholars indicates that they moved to northwestern Yunnan. They inhabited a region across Baoshan and the Tengchong plain for thousands of years. Lisu, Yi, Lahu, and Akha are Tibetan–Burman languages, distantly related to Burmese and Tibetan.After the Han Chinese Ming Dynasty, around 1140-1644 CE the eastern and southern Lisu languages and culture were greatly influenced by the Han culture of China. Taiping village in Yinjiang, Yunnan, China, was first established by Lu Shi Lisu people about 1,000 years ago.[citation needed] In the mid-19th century, Lisu peoples in Yinjiang began moving into Momeik, Burma, a population of southern Lisu moved into Mogok, and southern Shan State, and then in the late 19th century, moved into northern Thailand. Lisu are the descendants of Yi or Lolo ethnic groups. Yi and Nuosu are still much closer to the Lisu and Myanmar languages.
(ref. Wikipedia)