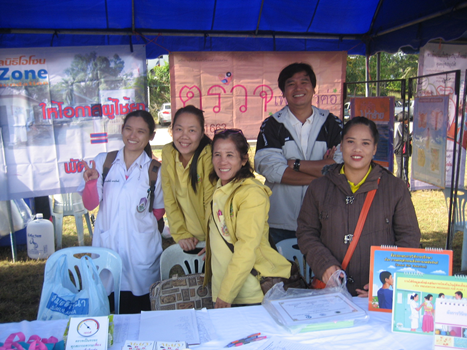 Tung Kao Puang
World Aids Day falls on 1st. December each year. Schools and government institutions (hospitals, police and army and local municipalities) get together to promote awareness of HIV. This year, Chiang Dao district held their jamboree at Tung Kao Puang, situated in a village half way between Chiang Dao and Arunotai on the Myanmar border.
Schools organise art and written competitions for the students. School bands play and students of varying ethnicities perform traditional dances.
Stalls were set up around the school's playing fields offering advice, brochures, condoms and advice on sexual and reproductive health - all in a light-hearted and informal manner.
Rejoice and the HIV healthcare workers manned a stall providing advice, brochures, condoms and general school materials. Prizes, for the competition winners were presented by an army official.
Sanpathong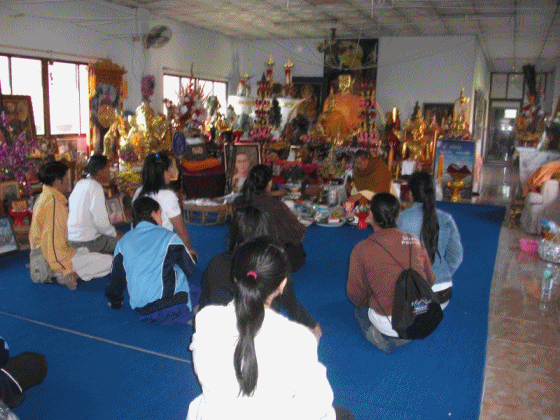 Also in Sanpathong World Aids Day was commemorated. In morning a meeting was held at the Wat Huarrin temple for family and friends of people who have succumbed to the HIV virus. Here they pay respect to their absent family and friends and receive blessings from the monks at the temple.
Later, they go to Sanpathong hospital where there is held a special meeting to commemorate World Aids Day. Here there are stalls set out with brochures, posters and general information about HIV prevention both to the children and adults. Before returning to their homes they receive and eat lunch together.
Similar World Aids Day commemorations were held throughout Chiang Mai province.