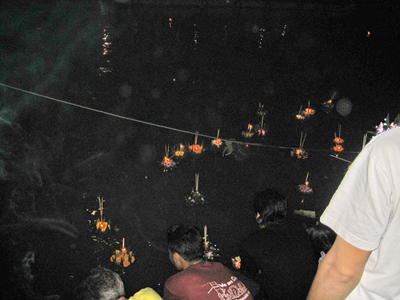 Friends of Rejoice Singapore (FRS) visit
Yi Peng or Yee Peng (local name) is part of the festival of lights in Northern Thailand to show respect to Buddha. It's date usually coincides with Loi Krathong which all of Thailand celebrates using floating lights on water. Yi Peng is different in that lights are placed into sky lanterns which float up into the air.
Alongside the floating light ceremonies there are also parades, fireworks, displays of colourful lanterns and cultural highlights.
Since Chiang Mai was the former capital of the Lanna Kingdom it holds the largest Yi Peng Festival.
As in previous years, Wight Wong organised a trip to Chiang Mai for the Friends of Rejoice Singapore (FRS). This year the group comprised 10 members. They enjoyed the all the cultural aspects of Loi Krathong and floated their problems away either up in the air in a Khom Krathong (lantern) or in a 'Krathong' (small basket) specially made to float down the river Ping.
As always after the Loi Krathong celebrations the group hired a minibus and spent a full day with the Rejoice team visiting Chiang Dao including their favourite venue, the See-Un Muang Day-care Centre. They bought warm clothes and goodies for the children at a local market in Chiang Mai, and together with warm clothing and other items they brought from Singapore distributed them to the children and various locations around Chiang Dao.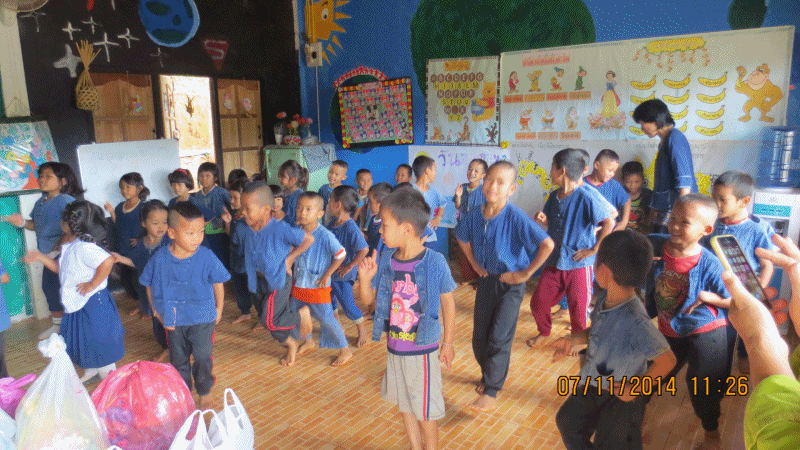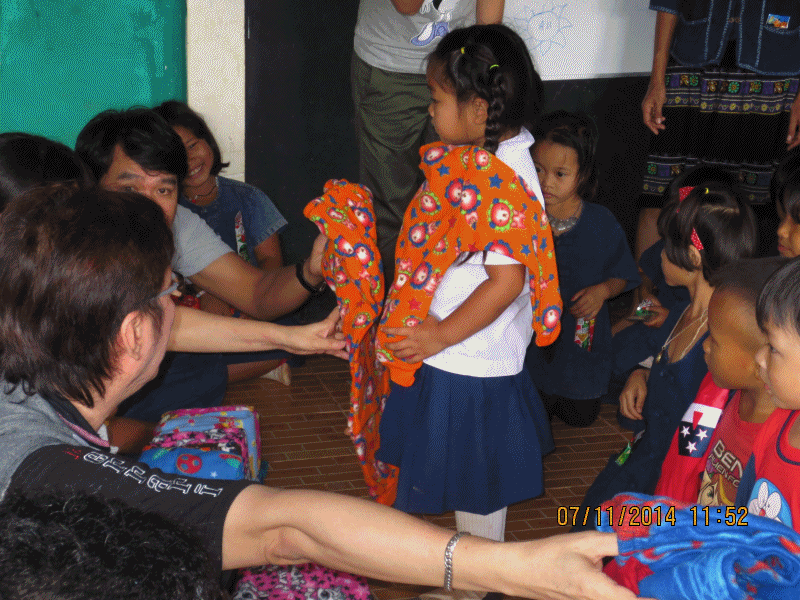 THANK YOU FRS FOR YOUR GENEROSITY AND CONTINUED SUPPORT!