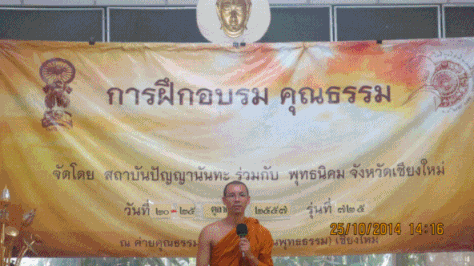 Meditation Weekend at Wat Umong
Rejoice sponsors meetings for people living with HIV in Chiang Dao district in conjunction with HIV healthcare workers from Chiang Dao Hospital.
This month a gathering of approximately 40 people came from their villages to Chiang Dao hospital.
Here they were met by the health care workers who had organised transport for them to travel to Wat Umong which is in Chiang Mai city about 2 hours drive south from Chiang Dao. They were here to spend their week-end together meditating and receiving blessings from the monks at the temple. Also, a very important aspect of such meetings is for the patients to meet each other and exchange information, stories and concerns regarding living with HIV.
Rejoice helped the patients with the transportation costs, without which many would not have been able to attend.
Links to further information about Wat Umong:
Wikipedia: http://en.wikipedia.org/wiki/Wat_Umong
YouTube: http://www.youtube.com/watch?v=_2Pu_erF7Xw
Google+: https://plus.google.com/115131789507865117776/about?gl=th&hl=en