SDL Ltd. Renew Scholarships for 12 Children
SDL Language Services have been supporting Rejoice for over 5 years. Without the help and advice of Winston Wong, SDL's Thailand country manager, Rejoice probably would not exist today. SDL's support and encouragement following Steve Hallam's death was instrumental in the revival of Rejoice.
Still continuing today, SDL has renewed sponsorships for 12 needy students who otherwise may not have been able to attend school. Also, SDL continues contributing to the medicine and formula milk programmes as well the general running costs of Rejoice.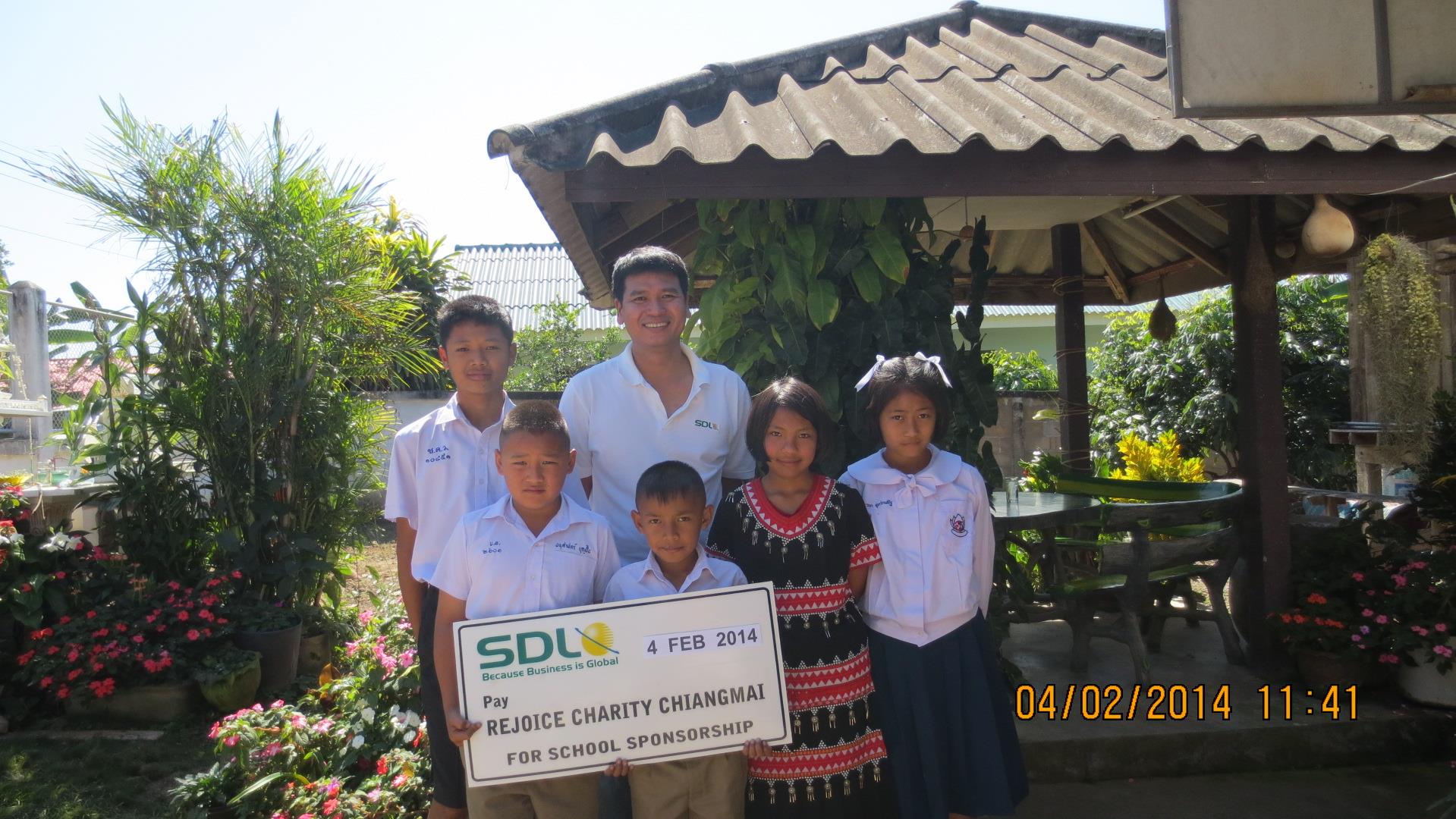 The photo shows Gee with five of the scholarship children from Chiang Dao province some 80km (48 miles) north of Chiang Mai. The children each receive 6,000 baht which helps to cover the costs of uniforms and shoes, writing materials, a daily lunch and travel expenses for one year.
Some of the children are HIV/Aids orphans being looked after by grandparents or other relatives. Some are also HIV+ and receive free anti-retroviral drugs from the small hospital in Chiang Dao town.
SDL Language services are based in Maidenhead, England, a picturesque town on the river Thames west of London. Each year SDL allocates a portion of its profit to needy communities worldwide.
On behalf of the Rejoice and all the recipients in Chiang Mai province - THANK YOU SDL!
For information about SDL and the services they offer, visit their website at:www.sdl.com