Baan Pang Mayao School: Education and Prevention (E&P)
Baan Pang Mayao School is situated in the hills between Chiang Dao and Phrao. On Wednesday 14th February 2016, Rejoice together with the HIV Healthcare Workers from Chiang Dao Hospital (also known as the "Soo Kwan Doi Luang Chiang Dao" group), were invited to give a presentation on sexual health to a group of some 55 students between the ages of 13 and 16. Many of the students were from the Lahu and Lisu hill tribes.
Some of the hill tribes' traditional festivals, in particular the Lahu New Year festival, the celebrations can last for 3 days and there is much love making between the youngsters. Because of the stigma of HIV many do not disclose their HIV status with the result that the virus is easily transmitted. The solution to this is difficult, since the status of person is often only known to themselves and the health care workers, who endeavour to persuade the person to use condoms, often without much success.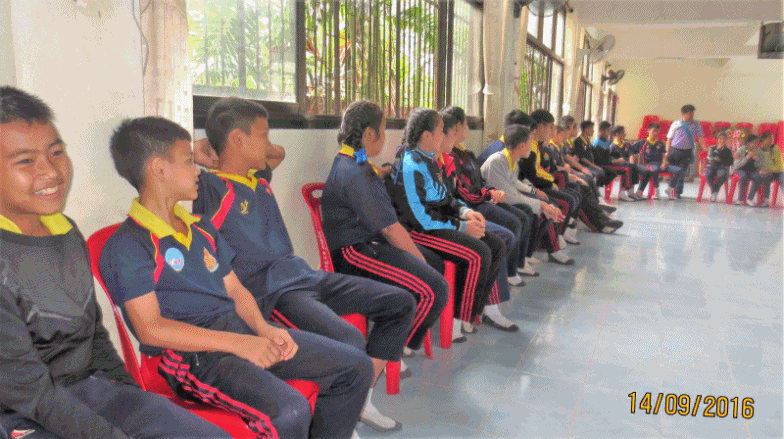 The meeting commenced with informal introductions, followed by a hand-out consisting of 20 questions concerning HIV and Aids to assess the knowledge of the students prior to the presentation, then a simple demonstration, involving all the students, of how easy viral infections can be transmitted from person to person. This was then followed by the main presentation. After lunch the same 20 questions were again asked followed by a discussion session.
The complete meeting was held in a very informal, relaxed and enjoyable atmosphere. The staff from the school were very pleased with the outcome.